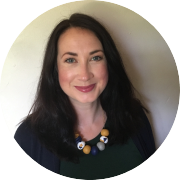 About Me
My name is Kimberley Pearson and I am a fully qualified counsellor and a registered member of the British Association for Counselling and Psychotherapy.
I feel incredibly passionate about providing support and counselling to young people. My aim is to provide low-cost, on-going counselling to young people aged between twelve and twenty-five years old.
I have previously volunteered for the Samaritans, Help! Counselling, and Sea Cadets. My experience of working for a number of charities has highlighted the difficulties many young people face. Often young people wait months to be seen and then are only offered a limited amount of counselling sessions. Young people face many challenges between the ages of twelve and twenty-five, so it is really important that they are supported through these difficult times.
As a Relational Integrative Counsellor, I believe that every person is unique. So, I tailor my approach to each individual client. When working with young people, my key focus is to provide the space and time a young person needs to work through any issues they are struggling with in a safe, confidential and non-judgemental environment. My goal is to provide a space where young people can feel heard, valued and understood. I work with clients for as long as they need; some issues can be resolved in a few sessions and sometimes it can take several months and that's okay, this counselling is open ended with the option to always return if you would like to.